Chevrolet Introduces First Hardtop Corvette Convertible
Chevrolet introduced the first hardtop Corvette Convertible in Cape Canaveral, Florida. For every generation of the Corvette, there has been a convertible available. In 1953 the Corvette was offered as only a soft-top and a hardtop was introduced in 1956.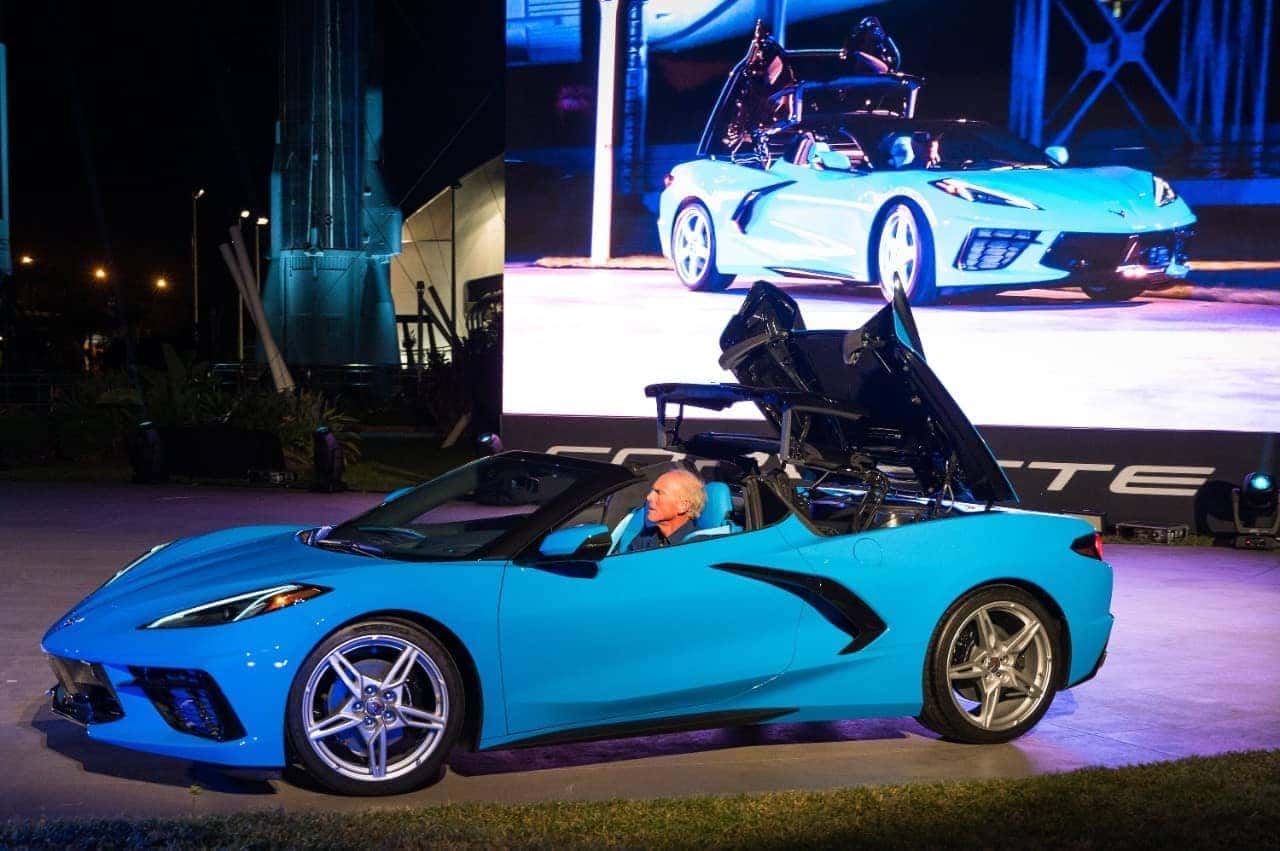 "We put the world on notice when we introduced the first mid-engine Chevrolet Corvette a few months ago, and now we're raising the bar with the first-ever hardtop Corvette convertible," said Brian Sweeney, Chevrolet U.S. vice president. "And the convertible will be priced only $7,500 more than entry 1LT Stingray coupe."
Currently, the all-new Corvette Stingray has a removable targa mid-roof section. The 2020 Corvette is the first to offer a fully retractable hardtop that is stowed behind the passenger compartment. This option will be offered on the Corvette as a $7,500 premium over the standard $59,995 model. The C8 was designed from the beginning to have the ability to go topless without hindering the performance of the vehicle. 
The two-piece top has the ability to be activated at speeds of 30 mph and can be retracted in as little as 16 seconds. The top is powered by six electric motors using encoders for maximum control and utilizing electric motors ensures more reliability. Drivers can expect the hardtop to provide security and a much quieter cabin with a clean look compared to previous models.
"Our goal from the beginning was to make sure customers didn't have to sacrifice any functionality, performance or comfort when choosing the hardtop convertible," said Josh Holder, Corvette program engineering manager. "We managed to keep the same design theme as the coupe, as well as the exceptional storage capacity and track capability."
The engine in the convertible is the same as the 496-horse V-8 found in a standard car and new vents located behind the tonneau cover helps the vehicle circulate more efficiently. The LT2 and the eight-speed dual-clutch transmission together provide strikingly fast shifts and an ideal power transfer. The Corvette was designed to resist the engine heat with minimal air resistance. The sheet-molded composite top stows in a compartment made from lightweight composite panels and heat shields to manage the temperatures emitted from the engine.
If you are looking for a Chevrolet Dealership near you to inquire more information about the all-new hardtop Corvette Convertible you can stop by Castle Chevrolet located in Elk Grove Village, Illinois near Chicago or contact us for more information!