Commercial Truck Service, Maintenance, and Repair
Being an owner of a commercial vehicle means you should also make sure that the vehicle is ready for the road and safe to drive. Having a well maintained commercial vehicle reduces the chances of dealing with unscheduled downtown or unsafe driving conditions. At Castle Chevrolet North, we have a Commercial Vehicle Service Center for repairs, service, and maintenance located in Elk Grove Village, IL near Chicago with the largest commercial part inventory in Illinois. 
Our team at our Castle Commercial Vehicle Service Center employs only factory certified and ASE trained technicians. The ASE certification promotes excellence in vehicle repair, service, and parts distribution. Our dedicated ASE certified technicians are available to to officer their unique expertise and ability in the Chicago area. We accept all fleet, ARI, enterprise, Emkay and more commercial vehicle types at our location. We know that keeping your commercial vehicle working properly and on the road is essential for your business which is why we have priority scheduling for commercial vehicles and extended service hours to get the job done quickly and efficiently.
EXTENDED SERVICE HOURS
LARGEST COMMERCIAL PART INVENTORY
PRIORITY VEHICLE SCHEDULING
Commercial Truck Service and Repairs We Offer
The Castle Commercial Service Center and Fleet Maintenance helps you maximize your vehicles safety, fuel efficiency, and performance. A few of our preventative and predictive maintenance repairs include tire management, axels and alignment, body repair, vehicle washing, transmission lubricants, fuel filters, and more. 
Get started today with some of our preventative fleet and commercial maintenance services:
Safety Inspection
Commercial vehicles such as heavy duty trucks or cargo vans need regular inspections to ensure they are operating properly. A certified service center like our Commercial Service Center will check fluid, brakes, tires, and additional high-wear components that are essential to the vehicle. For light-duty trucks or cargo vans we recommend a safety inspection every 3,000 to 5,000 miles and for medium-duty trucks and cargo vans we recommend every 10,000 to 20,000 miles.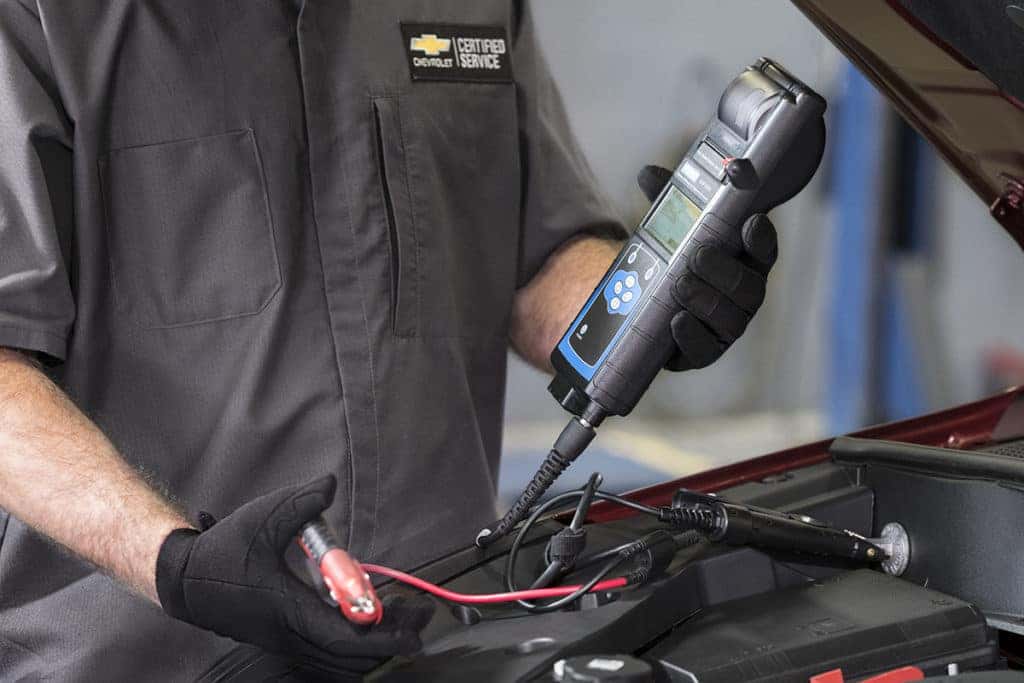 Oil Change
As always, every vehicle needs an oil change, and the recommendations for the correct timing of an oil change for your particular vehicle is best found in the owner's manual. The oil change could be anywhere between 3,000 miles to 20,000 miles. We are GM certified and trained technicians offering frequent commercial vehicle service specials you can take advantage of.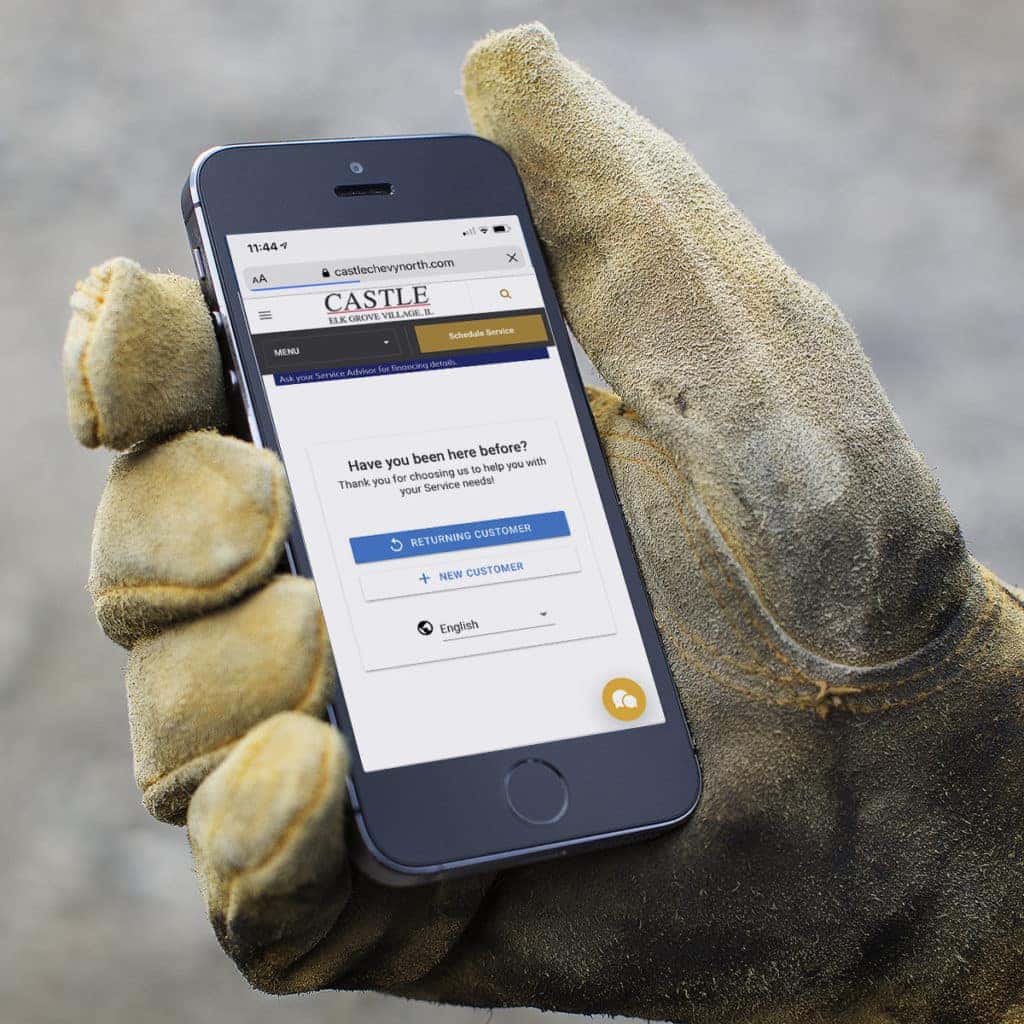 DOT Inspection
When your vehicle weighs more than 10,000 pounds, you'll have to undergo annual Department of Transportation Inspections to check the safety system, brakes, fuel system, headlights, exhaust, serpentine belt, and more. Before you have to undergo a DOT inspection it would be beneficial to get a safety inspection before to ensure you have no issues going into your DOT inspection.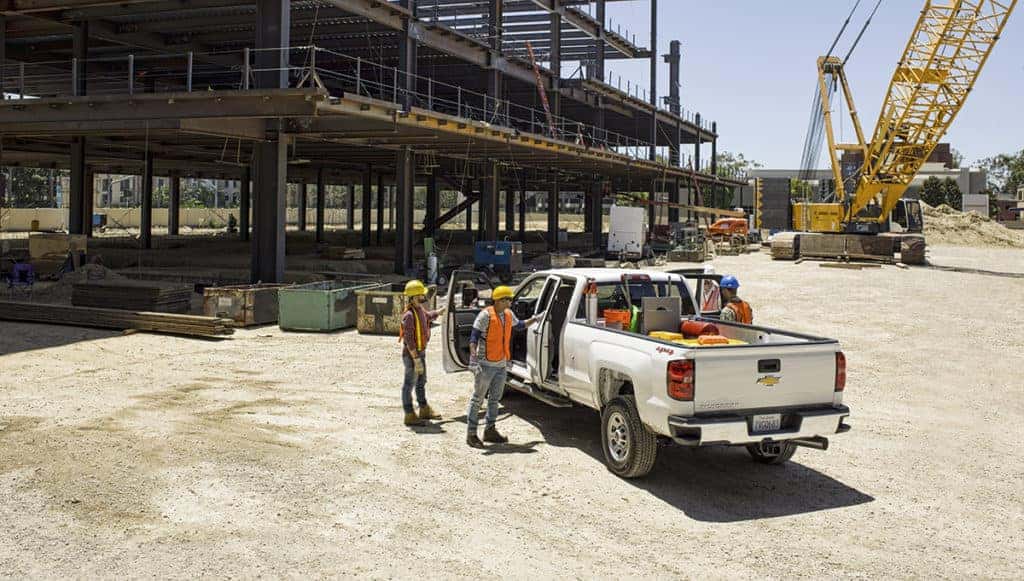 Complete or Major Rebuilds
If your commercial vehicle is having trouble with a major component or part such as your engine or transmission our certified technicians can help repair your vehicle. As long as you are working with our Commercial Certified Center on a regular basis we will ensure you are staying on top of your maintenance and prevent any breakdowns or costly repairs.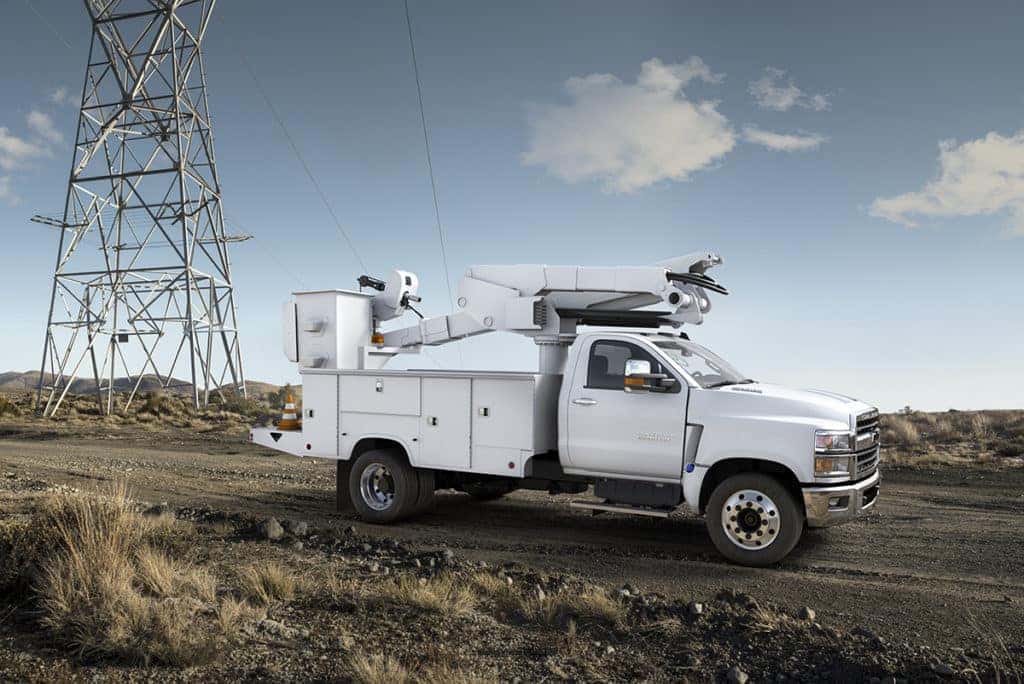 ---
Chevrolet Truck & Commercial Vehicle Showroom
---
Chevrolet Truck & We're bringing you a vast inventory of trucks
Chevrolet Truck and Commercial Vehicle Showroom at Castle Chevy North of Elk Grove Village, IL is like no other dealership in the greater Chicago area!
Castle Chevy North dealership in Elk Grove Village, IL has been a family owned and run organization for over thirty years and has seen the vehicle market change dramatically over those three decades. The thing that has remained the same over the years is the consumer demand for respect, honesty and affordable vehicles that are reliable and that are exactly what Castle Chevy North Chevrolet Truck & Commercial Vehicle Showroom continues to offer. We take great pride in our superior customer service and excellence in our strong commitment to serving our communities both locally and regionally. We offer exceptional finance and lease specials combined with regional and local manufacturer incentives to save our loyal customers thousands of dollars off the purchase price of their vehicles. No other dealership in the entire region comes close to meeting our Chevrolet Truck & Commercial Vehicle inventory prices. When we say that we are the only dealership around we can make your vehicle dreams come true, we mean it!
Come into Castle Chevy North Chevrolet Truck & Commercial Vehicle Showroom and drive home the vehicle of your dreams today!
---
No Other Dealership Has What Castle Chevy North Chevrolet Truck & Commercial Vehicle Showroom Offers!
The Chevrolet Truck & Commercial Vehicle Showroom at Castle Chevy North of Elk Grove Village, IL has a huge inventory for you to choose the exact truck or commercial vehicle that fits your budget and needs perfectly. Whether you need to haul people, cargo or simply need a mobile office that looks good to cart your office friends around in, we have exactly what you need and it's affordable as well, and that is a promise. Castle Chevy North offers an inventory in their Chevrolet Truck & Commercial Vehicle Showroom that includes but not limited to the following:
---
Why Buy from Castle Chevy North of Elk Grove Village, IL Chevrolet Truck & Commercial Vehicle Showroom?
With over thirty years of experience as a family-owned and operated business Castle Chevy North of Elk Grove Village, IL has learned that the customer and the community come first. The vehicle market and prices will always change but people make the world go around and Castle Chevy North has grown their business around their people. Call us for an appointment or simply come into today and join the Castle Chevy North family!
Meet Our Commercial Sales Manager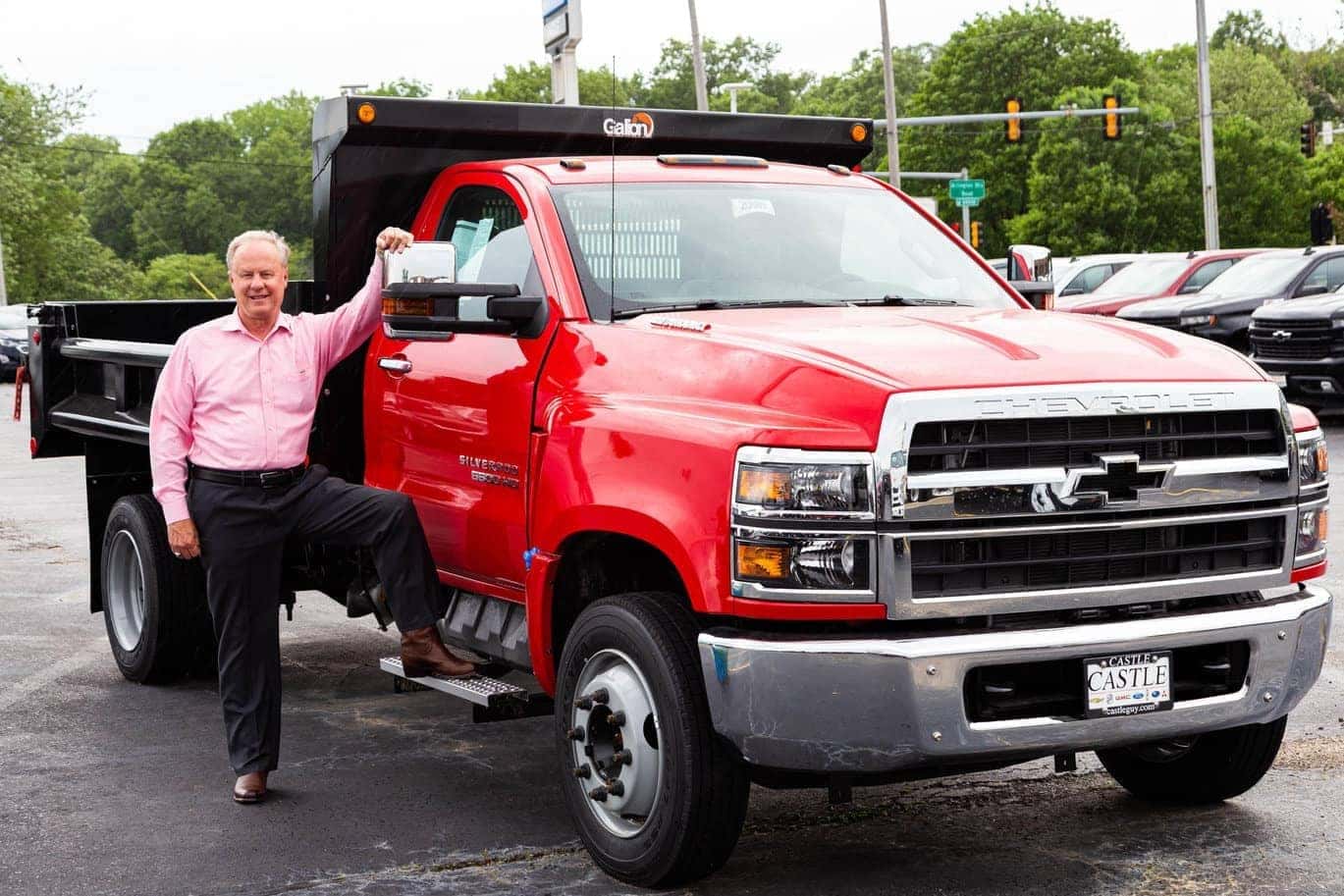 Meet Bill Martino, Commercial Sales Manager of Castle Chevrolet North. He first got into car sales back in 1987, working 9 years on the sales floor of Lattof Chevrolet in Arlington Heights. In 1996, Chevrolet started a new division called Commercial Specialty Vehicles, and that's when Bill made the move into outside commercial sales. He and his eight colleagues from Lattof came over to Hoskins Chevrolet in 2008, later becoming Castle Chevrolet North in 2015. Bill's been with us ever since!
Bill has been the President of the Chicago Chevrolet Truck Club for 4 straight years! Another notable accomplishment of his is signing a nationwide sales contract with ServiceMaster, the largest fleet account under Castle's belt. In addition, he also handles other large accounts, such as Roto-Rooter, Rainbow International, Mr. Electric, and Glass Doctor.
Anyone that knows Bill is aware that his true passion is actually horse racing! His wonderful family at home consists of his wife Julie and their German Shepherd, as well as their seven children and 13 grandchildren. His favorite car is the now-retired Impala SS.
Thank you, Bill, for your years of dedication to the Chevrolet brand and Castle Automotive Group!
---