2020 Mid-Engine Corvette – Coming Soon!

C8 Chevrolet Corvette: 
JOIN THE LIVE REVEAL OF
THE NEXT GENERATION CORVETTE
Live coverage begins at 9:30 p.m. CST on July 18, 2019.
Tune in to watch history being made.
Powertrain
The C8 Corvette will likely be offered as a rear mid-engine powertrain with the following three engine choices:
2-liter V-8 LT1 engine – 460 horsepower and 465 pound-feet of torque
Twin-turbo 4.2-liter V-8 DOHC engine – 600 horsepower and 600 pound-feet of torque
Twin-turbo 5.5-liter V-8 DOHC engine – 700 horsepower and 700 pound-feet of torque
Body Styles
We expect the upcoming future Chevy Corvette C8 to be available as a:
Two-door coupe and convertible with seating for two.
A mid-engined Corvette with a shorter hood and a longer rear deck.
Aggressive super-style design.
Platform
GM Y2 Platform – refers to the architecture underpinning high-performance, rear-wheel-drive vehicles.
Next Generation Corvette Steering Wheel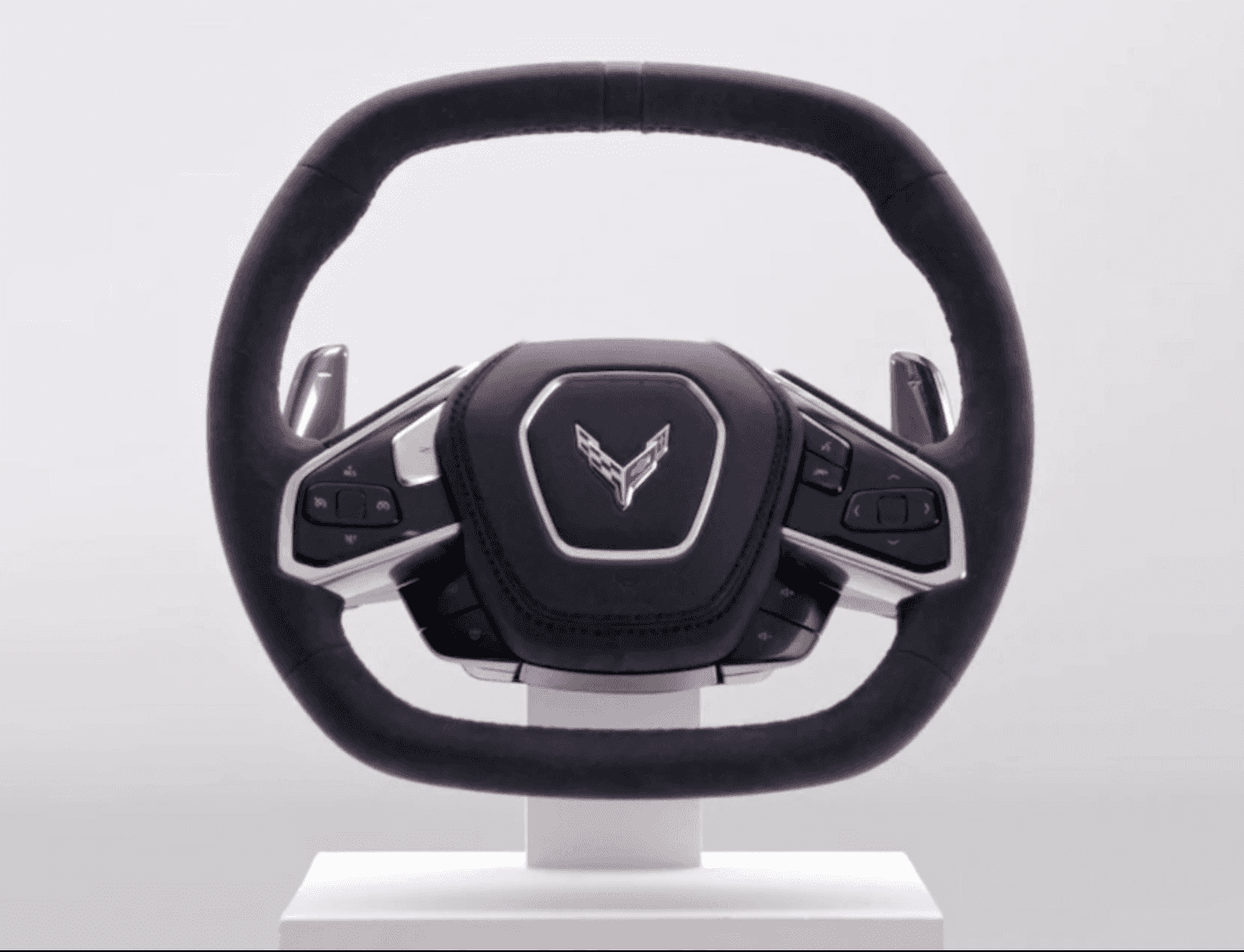 *** Stay tuned as this page will be updated as we get more information (last updated 7/12/2019) ***
C8 2020 Chevrolet Corvette – Inquire about Ordering Yours Now!